Fahad bin Faisal: True to his own spirit
Prince Fahad bin Faisal Al Saud is the Saudi Arabian Foreign Ministry's Head of Student Affairs at the Royal Embassy of Saudi Arabia Consulate's Legal Department in Los Angeles, California. Fahad also serves as the business development and research lead for a Los Angeles-based joint alternative energy project between UCLA and the King Abdulaziz City for Science and Technology.
Early life
Fahad bin Faisal Al Saud, born in Taif, is the grandson of Saudi Arabian King's brother and descendant of the House of Saud royal family member.
Educational Background
Prince Fahd passed through the traditional Saudi education in preparation for further studies abroad. Fahad graduated from Stanford University with a degree in Mechanical Engineering (and a double minor in Management Science and Middle Eastern Studies.
The Prince Student life at Stanford University went beyond studies. Fahad co-founded numerous clubs and organizations including the University's first Islamic Society in 2003.
Entrepreneurship Career
Fahad bin Faisal Al Saud could have chosen to go on to graduate school, instead the prince preferred to curve a niche as techno entrepreneur and social media guru.
"Facebook is the reason I'm not going for an MBA right now," the prince reminisces with nostalgia.
The Prince went into successful business preceding graduation from Stanford University in 2007. Prince Fahad started a number of promising "successful businesses…venture capital firm, interior design consultancy, travel agency, and real estate development firm."
In 2008, Prince Fahad became Facebook's Analyst and Head of User Operations-Arabic. This appointment set the stage to launch 2009 Facebook in Arabic. This move positioned Facebook as the most frequently-used website for social and entrepreneurial activities across the Arabic world
Prince Fahad's first appointment as Head of User Operations for Facebook Arab, in 2009 became the foundation of his tech entrepreneurship. Prince Fahad didn't sit back and ride on the wave of employment. In the same year, Fahad was hired; the Prince also launched Facebook in Arabic.
"It was amazing to be working on a project that could change people's lives," Prince Fahad recalls looking back at the long tech entrepreneurship journey which has become way of life to the Prince.
Facebook Arab has revolutionized communication and ushered in a new dispensation of entrepreneurship skills development among many young talented persons whose main language of communication is Arabic.
"It gave a lot of people opportunities for work, creation, innovation, startups. We have a huge generation of entrepreneurs who wouldn't have had that opportunity without these social networks," Prince Fahad observed.
"Young men and women are considered an important target group in terms of National Development Planning efforts," report from World Program of Action of Youth for the year 2000 and beyond stated. Prince Fahad couldn't have picked a better target group for the business ventures he co-founded.
Prince Fahad founded many start up businesses in the field of technology, Na3M Games and Appiphany are some of the notable ones. What relief to have the New social Media with Arabic twist platform and InstaFeed Appiphany apps program for young people in the Arab world to choose and follow friends into specific "channels."
The Prince didn't stop with the new innovative ventures in place. Prince Fahad committed enormous resources to develop Popover Games, the makers of cross platform social-casino games which make it possible for players of different languages chat during gaming unhindered by language barrier.
"We wanted to create content that focused on our identity and culture as Arabs," Prince Fahad reiterated. The Prince became co-founder of Popover Games and witnessed it being sold to casino games-developer Playsino.
Future Focus
Prince Fahad 30, lives in Los Angeles, is the present consultant for Saudi government on cyber-technology and youth-oriented programs as the Foreign Ministry's Head of Student Affairs. Prince Fahad thinks big, a head of his time and peers.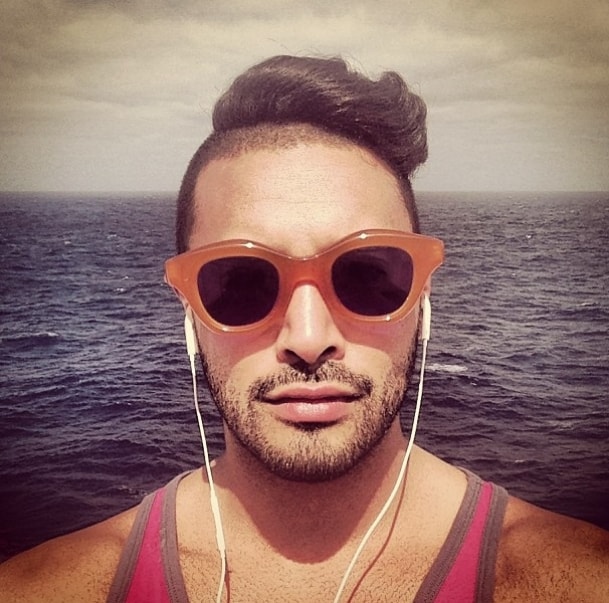 "In 10 years I want to see countries in the Arab world back in their rightful place as global leaders and contributors," Prince Fahad future forecast reveals.
"There's an opportunity for me to jump between different industries and I hope to play a part in re-introducing the Middle East to the world in the right way," Prince Fahad adds in conclusion.
Prince Fahad is a keen user of instagram, you can find his profile here: https://instagram.com/yolofahad/